Medical Canvassing Made Better
Effective Medical Canvassing Saves Time,
Reduces Cost, and Mitigates Risk
CDI Canvassing provides a disruptive technology solution to reinvent current medical canvassing models and delivery.
Our highly flexible and scalable solution reduces the overall costs of claims processing and provides faster turnaround times.
CDI is perfect for: AD&D • Auto Bodily Injury • LTD • STD •
Accident • Critical Illness • Workers' Compensation • Litigation
See The CDI Difference!
We can save you time and money while enhancing your risk management.
Order now to experience reduced costs & faster turnarounds!
Order a CDI Canvass
Need more? No problem. We can help:
CDI Canvassing can save you 46% on average
CDI is the cost leader in medical canvassing because we have created and invested in innovative technology to streamline processes.
CDI uses advanced tech-enabled and process-oriented medical canvassing procedures that make an immediate impact on claims.
We deliver significant cost reduction versus the competition. One CDI Canvassing client reported an average 46% reduction in cost per canvass and estimates an annual savings of $400,000 compared to current vendors costs.
We move significantly faster than the competition. CDI also reduced turnaround time on canvass reports for the client by 40%. While competitors frequently take 5-7 days to turnaround a canvass, CDI averages a 3 day turnaround.
Contact us for individual & bulk pricing!
---
CDI Canvass Types
Something you need not listed here? Contact us and we'll see if we can get it for you!
| | | | |
| --- | --- | --- | --- |
| Cardiology | Chiropractic | Clinical Laboratories | Dentists |
| Doctors / GPs | ENT | Gyms | Health Clinics |
| Health Clubs | Hospitals | Imaging Centers | Mail-Order Pharmacy |
| Neurology | Opthamology | Optometry | Orthopedic |
| Pain Management | Pharmacy | Physical Therapy | Podiatry |
WHAT MAKES CDI's medical canvass DIFFERENT?
The demand for quality medical canvassing tools and programs in the insurance and legal industries has increased dramatically.
10% of claims take 90% of your time and effort. CDI understands claim administrators require consistent efficiency in canvassing methodology utilized to flag issues and gain insight into medical treatment information while ensuring a HIPAA compliant process.
We saw the need to reinvent current medical canvassing models because we know firsthand why speed and cost efficiencies are essential qualities. The CDI canvassing approach gives attorneys and adjusters a disruptive technology solution.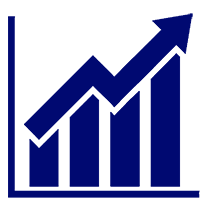 CDI relies on technology and advanced operations processes to streamline medical canvassing. These automations translate into better client service, enabling client staff to concentrate on higher value added activities.
Our service creates efficiency in discovering undisclosed treatment or claimant misrepresentations, identifying possible fraud, and revealing pre-existing conditions.
what's included in a CDI Canvass?
Demographic database pre-check to validate relevant information about the claimant
Automatic workflow actions for critical canvassing events
Provider identification that match the requested type and scope
Radial maps and hyperlinks of data points
Tools to assist with analysis & interpretation of information contained in the canvass report
---
put the power of cdi to work for you
Getting effective, efficient, data-rich medical canvass reports with a fast turn-arounds can make all the difference in a claim. CDI Medical Canvassing can help your team:
Establish whether the claimant received treatment prior to the accident
Reveal a possible history of injuries
Determine whether the injuries were related to pre-existing injuries
Confirm whether injuries occurred outside of the workplace
Uncover undisclosed medical treatment
Detect a pattern of drug-seeking behavior
Substantiate a claimant's statements
Expose possible claim misrepresentations
Provide specific information about treatments received for pre-existing conditions